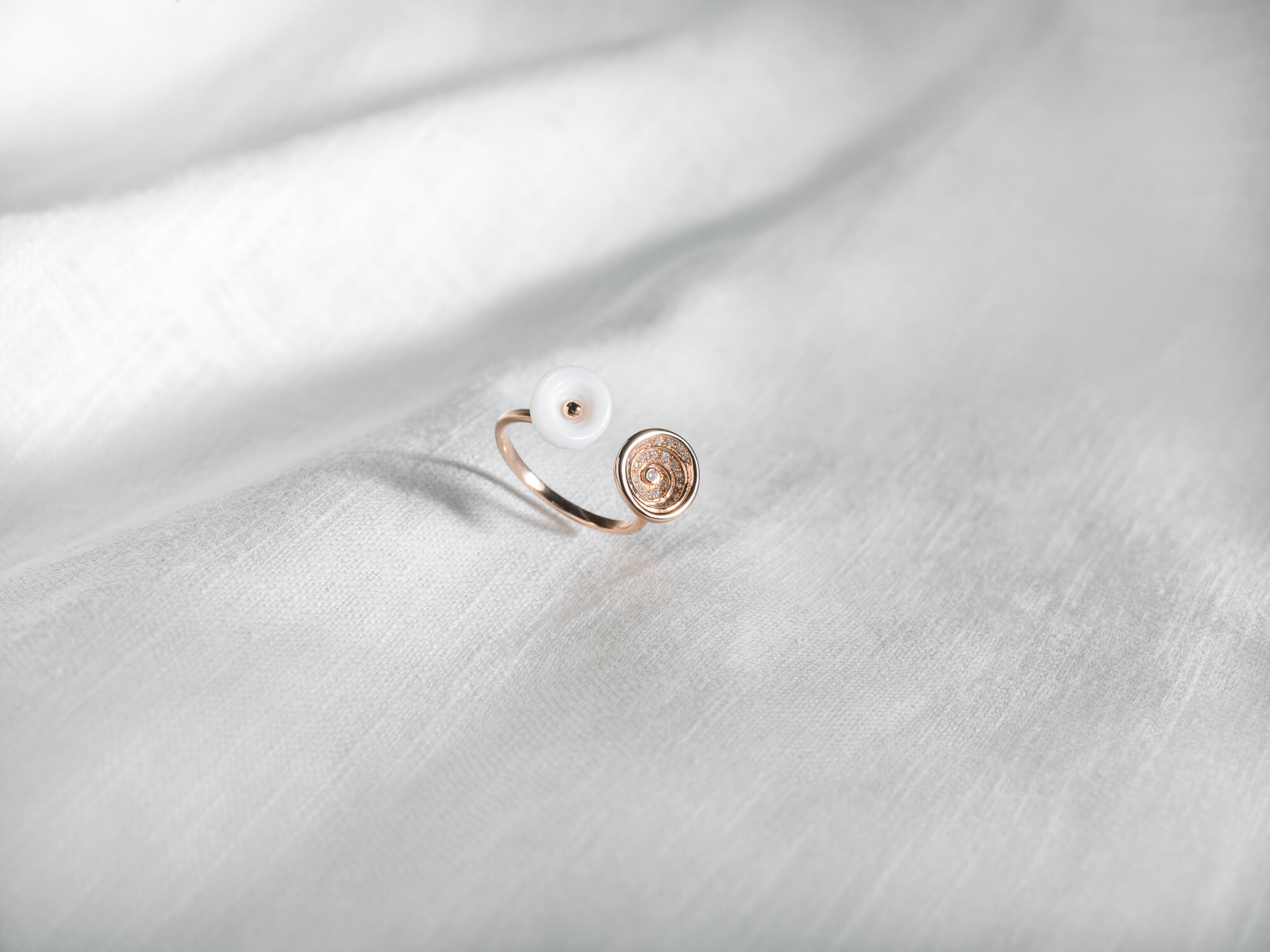 Diamond Puka and Puka ring
1 575€
Ref. AR-192
The demand for perfection can be seen in each of your gestures, naturally…
More informations
Diamond Puka and Puka ring
4,20g 18k gold ring set with one 7mm Puka and one diamond Puka size 7mm paved with 0,13 carat brilliant-cut diamonds
Size guide
Diamond Puka and Puka ring
1 575€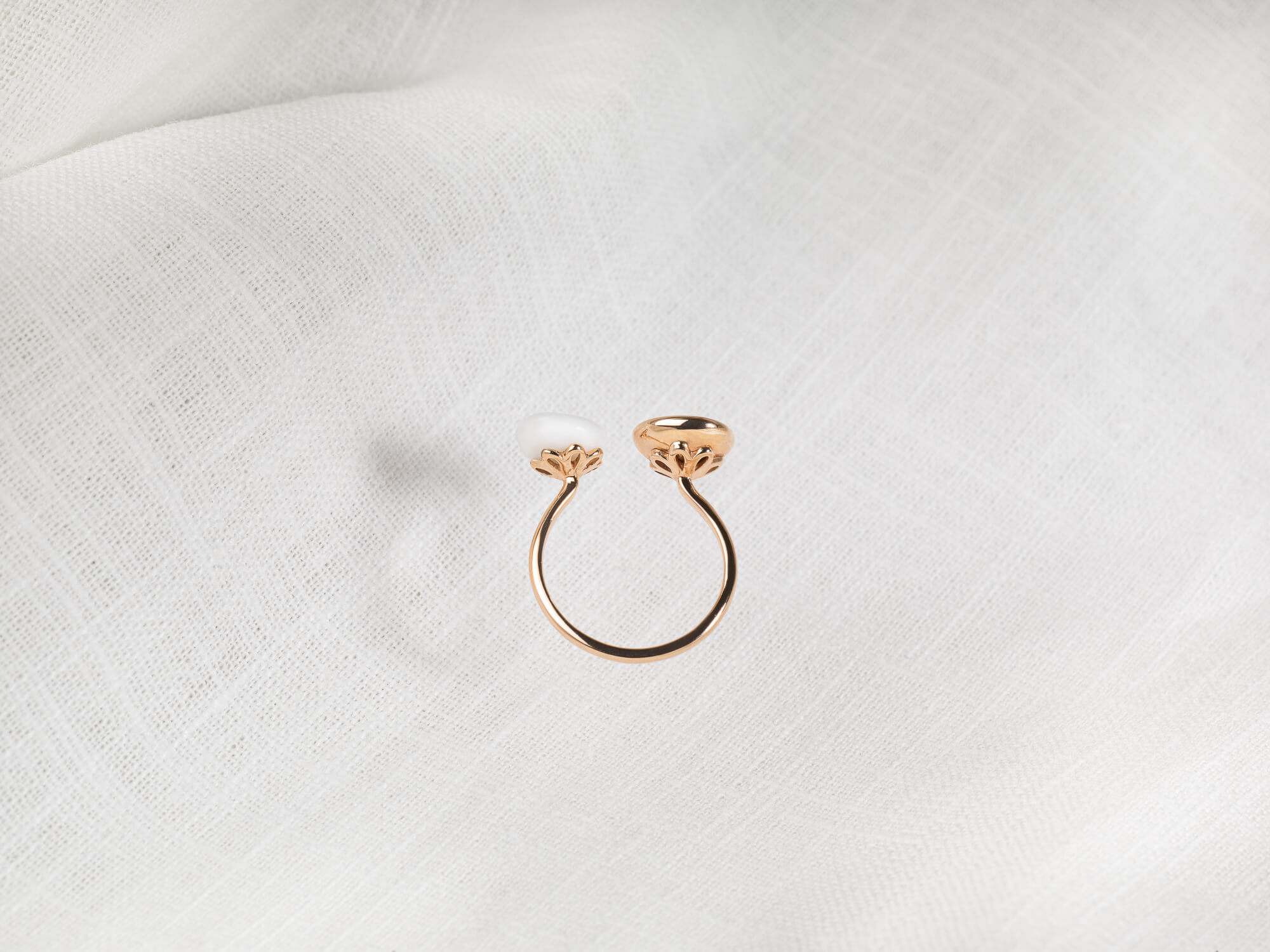 Know how and materials
Annashanka jewelry is made of 18 karat gold/750 thousandths.
Annashanka guarantees that the gold is supplied to us in accordance
with the protocol for the supply of minerals from non-conflict countries.
Annashanka jewelry is set with GVS graded white diamonds.
The diamonds are purchased from legitimate companies that are not involved in financing conflicts, in accordance with the rules established
by the United Nations.
Puka are collected and carefully selected on a beach in the Pacific ocean.
They are unique and of AA quality for the purity of their colour and size.
The weight of gold and diamonds indicated on the product sheet are estimates
for information only and are not contractual. They may vary from one jewel
to another. For rings, they are calculated on the basis of a size 53.
Each piece of jewelry is unique and made in our workshops by artisan jewelers who place all their heart into it.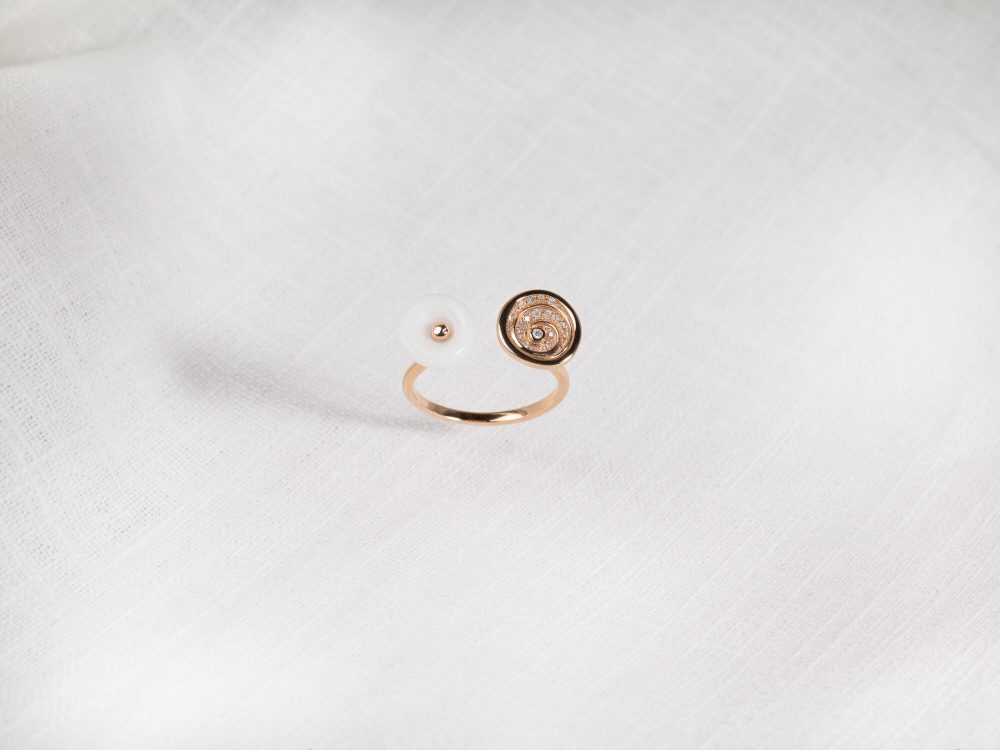 Annashanka suggests how to care for your precious jewellery
To preserve your jewelry in everyday life, I advise you to place it on a soft surface in its pouch.
Avoid wearing your jewelry whilst practicing a sport or a manual activity.
Avoid any contact with other jewelry or with perfume, alcohol or cosmetics.
To maintain your creation clean it in warm water with mild soap with a neutral pH and a soft brush.
And remember, your jewelry should be the last thing you put on before heading from the door and the first thing you take off when you get home.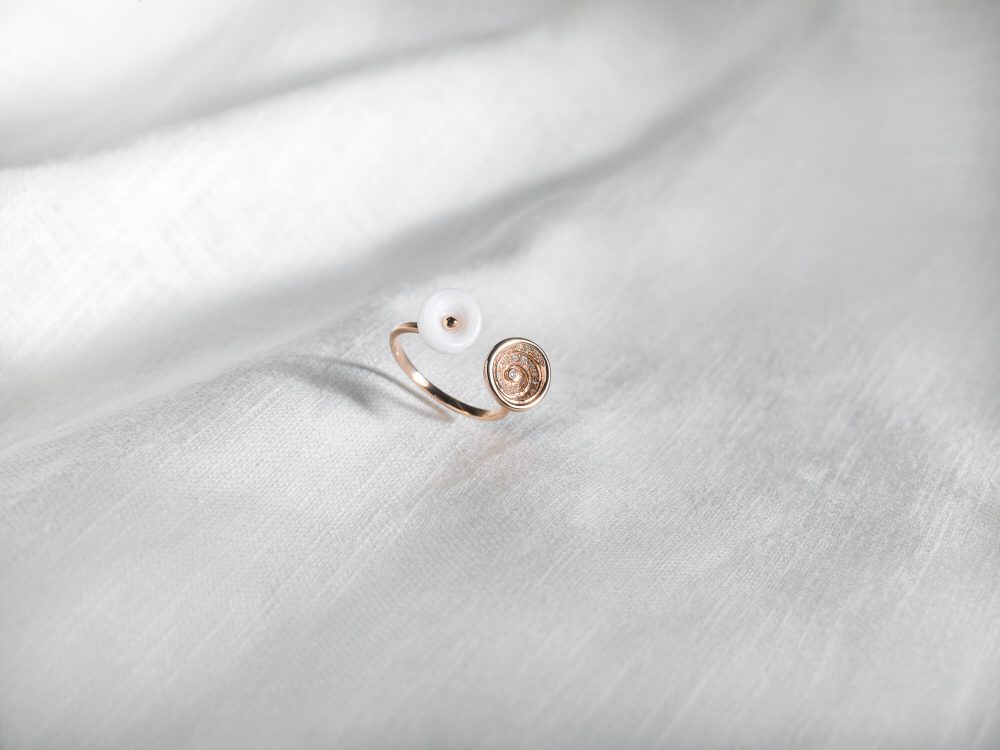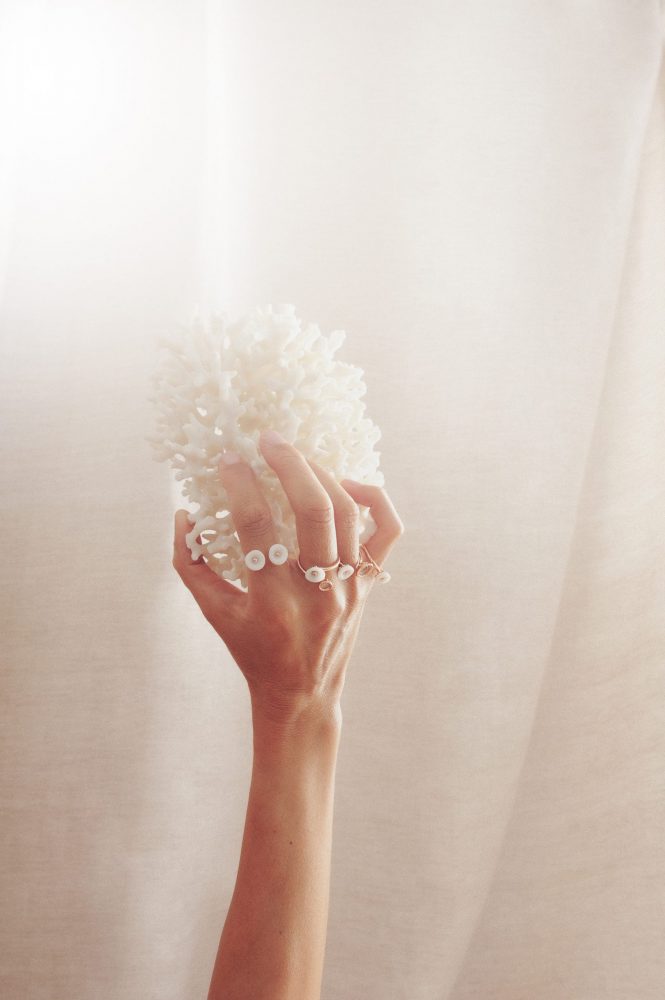 Description
Gold
Considered since the dawn of time as a celestial or solar emanation, gold,
a noble and precious metal, is both pure and dense, stainless and unalterable
in the air as well as in water – whatever the temperature.
Like the star that crosses time and space, resists everything and never tarnishes. It is a symbol of light and durability.
The Diamond
"Fruit of the stars" for the Hindus, "Tears of God" in Greco-Roman mythology,
the Diamond is the hardest natural material. The word comes from the ancient Greek Adamas which means "Indomitable".
Symbol of eternal love, exploited for more than 6000 years in India,
the Diamond is the most illustrious precious stone in jewellery.
The Puka
Puka, a Hawaiian word meaning "cavity", refers to the ultimate form
of a Pacific shell transformed by marine erosion.
A natural gem and symbol of affection, this small spiral was traditionally offered
to sailors leaving for Hawaii to wish them good luck. The first Puka necklace found dates back 10,000 years ago.
Information
Contact us @contact@annashanka.com. It will be our pleasure to assist you.
Sign up. You will be notified of our latest news and discoveries.
Fill in your e-mail address.